As many of you know, I've been working on a replacement vehicle for the SuperVan. I've covered the beginning of the project
here
and
here
.
I collected the side rockers, "B" bar and hood back in May from a military vehicle swap meet in Aberdeen. I secured the windshield from a fellow in Pennsylvania on Ebay around then, too.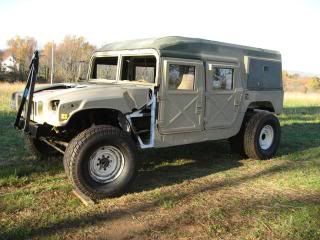 I secured a kevlar top and doors in July...and they've decorated my yard for that long. Last weekend, I got the tractor and pulled the vehicle out of the shop long enough to snap some pics and lift the 450 lb. top onto the project. I was delighted to find that I built the body to about a 1/4" tolerance using only photographs to scale the parts, and an occasional measurement of the real thing to nail the dimensions. The top fit like a glove, meaning that I got it right.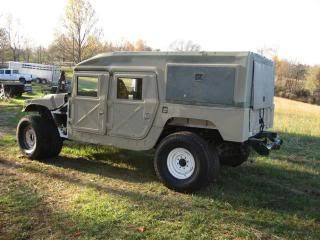 See, this body spaceframe was built in my front yard, using an old arc stick welder, until the accumulated parts got to the point where the body got so heavy that I couldn't lug it around anymore. At that point I cleaned and denuded the truck chassis, and mounted it to the rolling chassis for portability.
I still have floorpans and an altered firewall to mount, as well as all the lighting and brakes to do. But getting the exterior finished was a huge first step. The rest will seem like a cake walk.